Game-Changing Phoenix-Based Development Group Purchases First Property
Posted: June 2, 2022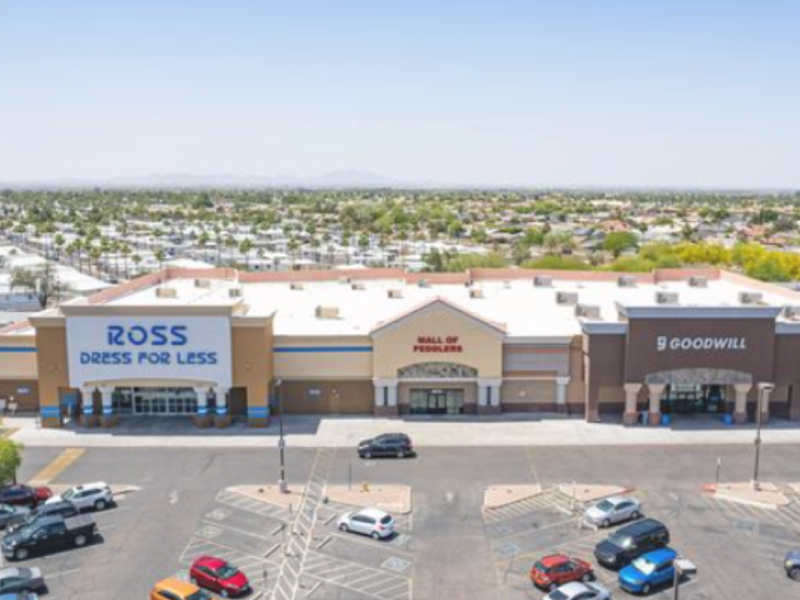 Thrive Development Group, based out of Phoenix, Arizona, recently purchased The Shops at Apache Junction, located at 185 W. Apache Trail. This is the commercial developer's first commercial real estate purchase since it started in March of this year.
The Shops at Apache Junction, which was built in 1998, was previously owned by War Chest Real Estate, LLC. This retail center is a 7.53 acre lot with three units. It is currently at 100% occupancy with a Goodwill, Ross and Mall of Peddler's. Thrive Development decided to purchase The Shops at Apache Junction because of its long-term, strong-performing tenants.
"As an Arizona company, the location of The Shops at Apache Junction and the 100% tenant occupancy really caught our eye," said Kim Ryder, president of Thrive Development. "Coupled with Ross, Goodwill and Mall of Peddler's as tenants, a great mix of reliable retail stores, we were thrilled to acquire this great part of the Apache Junction retail community."
Thrive Development was established to provide sustainable, large-scale support to communities. The company recognized a need in the commercial space to enhance communities through value added developments that served the community needs. Thrive Development Group will continue to seek commercial properties to acquire, develop or redevelop.
Launched in March of 2022, Thrive Development was established as a real estate development company. Its team has of over 20 years of experience in the real estate and development industry and is uniquely positioned to acquire commercial real estate spaces in order to develop or redevelop these shopping centers to better serve communities.