Tim O'Neal
President and Chief Executive Officer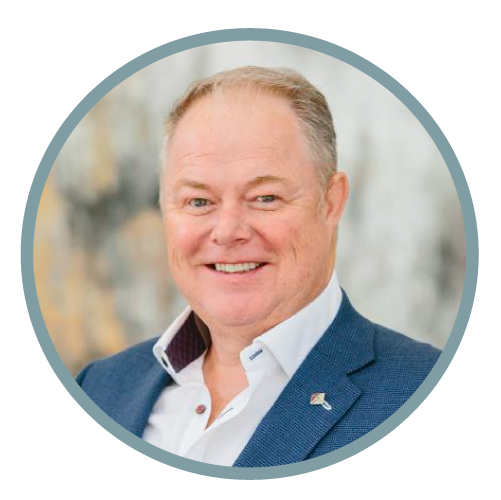 Tim O'Neal is a business and social innovation leader who has dedicated his 30-year career toward creating programs and services that help underserved people thrive.
Serving as both President and CEO of Thrive Services Group Inc., and as CEO of Goodwill of Central and Northern Arizona, O'Neal brings unmatched retail success, extensive leadership, community expertise, and unwavering passion to these roles. He is recognized as a visionary leader committed to building bridges that uplift entire communities.
Under O'Neal's leadership, Goodwill of Central and Northern Arizona has grown to be a top retailer in the state. His servant leadership style and expertise in building a positive culture for employees has enabled the organization to grow from 15 retail stores when he joined Goodwill in 1999, to the more than 100 stores there are today – enabling the organization to serve more people in the community than ever before.
Launching Thrive Services Group in January 2022, O'Neal continues to blaze a trail of growth and social change. He leads the Thrive team, establishing businesses whose profits will go toward funding social programs that will eradicate poverty, homelessness, and hunger, positively impacting people for generations to come.
As a standing member of Greater Phoenix Leadership, a group comprised of the most influential and highly accomplished local CEOs, O'Neal partners with Arizona's changemakers to drive growth and societal progression.
O'Neal holds a certificate in Strategic Perspectives in Nonprofit Management from the Harvard Business School Executive Education Program. He graduated in June 2010 from Goodwill Industries International's Executive Leadership Development Program which drives excellence, strategic planning, and personal development skills for top executives in the industry.